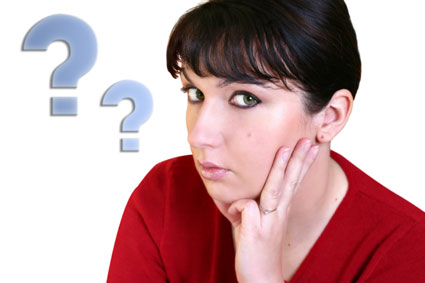 "Sidney, why do you think a girl would fall bad boys?" she asked me as I escorted her back to her room at midnight. I won't go immediately into what I told her or how that conversation went but I feel that question is the perfect way to begin this topic. It'll make sense in a minute.

I was having an argument with one of my friends a couple of weeks back that started with her complaining of her ex-boyfriend. She was complaining of how he forgot her birthday. Apparently on her birthday he had to go to Kisumu to see his mum who was feeling unwell. Her problem with this is that he didn't think to even call her to wish her happy birthday. He didn't get a gift or anything and when she called him the next day he said, "I didn't call because you expected me to". This wasn't the only thing he's done wrong but I don't really want to go into all that. The reason I'm mentioning all this is to point to what women want.
I asked a couple of my girl friends what they would consider the perfect boyfriend. One called Emily said, "My ideal boyfriend would be one how would be one who cares about my feelings, thoughts and what I hold dear. Understanding, one who includes me in his life, listens and respects my beliefs. One I don't have to beg so that he can spend time with me. A fun person"
What ladies don't realize that don't really want the perfect boyfriend, the ever thoughtful dude, and gentleman and never forgets anything. What they want is someone who will mistreat them a little. I'm not talking of out-right physical or verbal abuse, I talking about forgetting to call, a little rude to them and maybe even cold and distance. Like said nice guys finish last all the time when it comes to women. It's a universal fact.
When he includes you in his life, you'll find the girl complaining something like,"He's smothering me, I need space to breathe!!" When he cares about want you think and feel you begin to hear, "He's such a push-over, he can't seem to hold an opinion of his own" and so on blah blah blah.
Look at something I saw in a paper once:
Hi,
This movie is awesome, everyone should watch it.
I'm a 34 year old women married woman. I've been married for 5 years and have a two year old daughter. I have a problem. My husband is almost perfect; he comes home immediately after work every day and never stay out too late during the weekend. He brings home his check each month so we can plan and budget with it. My problem with him is that the sparks in the bedroom are gone, he just doesn't please me as he used to, and it's been over a year since he properly satisfied me. It's getting so bad I'm thinking of cheating on him. Please help me, because I love my husband and don't want to hurt him but temptation grows by the day.
Thanks,
Unsatisfied.
Now I ask you, how does one help a lady like this? I mean really? Even I'm not that perfect, and I consider myself to be the perfect gentleman. What does this woman want? Does she realize that the problem may just be her; I mean the dude doesn't seem to be complaining. In the comments section she had a bunch of replies asking her what's wrong with her but I'm sure most of those women if in the same position would still find something wrong with him before long.
What am I saying women may know what they want from their perfect man physically (tall, athletic, good looking), mentally (must have a masters, this level in such a company) and materially(car, house, money) but they have no clue what they want from him emotionally or rather they never think about it apart of course he needs to be funny. Really, that's why women stick with men who physically and emotionally abuse them.
This answers the question my friend posed to me; girls just dig bad boys because they want to be a little mistreated. At least when they realize this they can really begin to examine their potential boyfriends knowing what to look for and what to avoid. I think this is why mothers always tell their daughters not to make the same mistakes they made and what exactly to look for in a man.
So what is in store for the good guys? Well, there's always the best friend position. She wants to keep you close enough to keep treating her right, holding the door for her, remembering the birthdays and anniversaries but you'll never be her boyfriend. This is the sad truth, don't you think? Let me know in the comments. Peace!